ADELINA

family of table centrepieces
For 2018 Fuorisalone edition, Matteo Tosi presented two self-produced collections of products inspired to everyday life where nature is the leitmotiv: time for making, thinking and nourishing.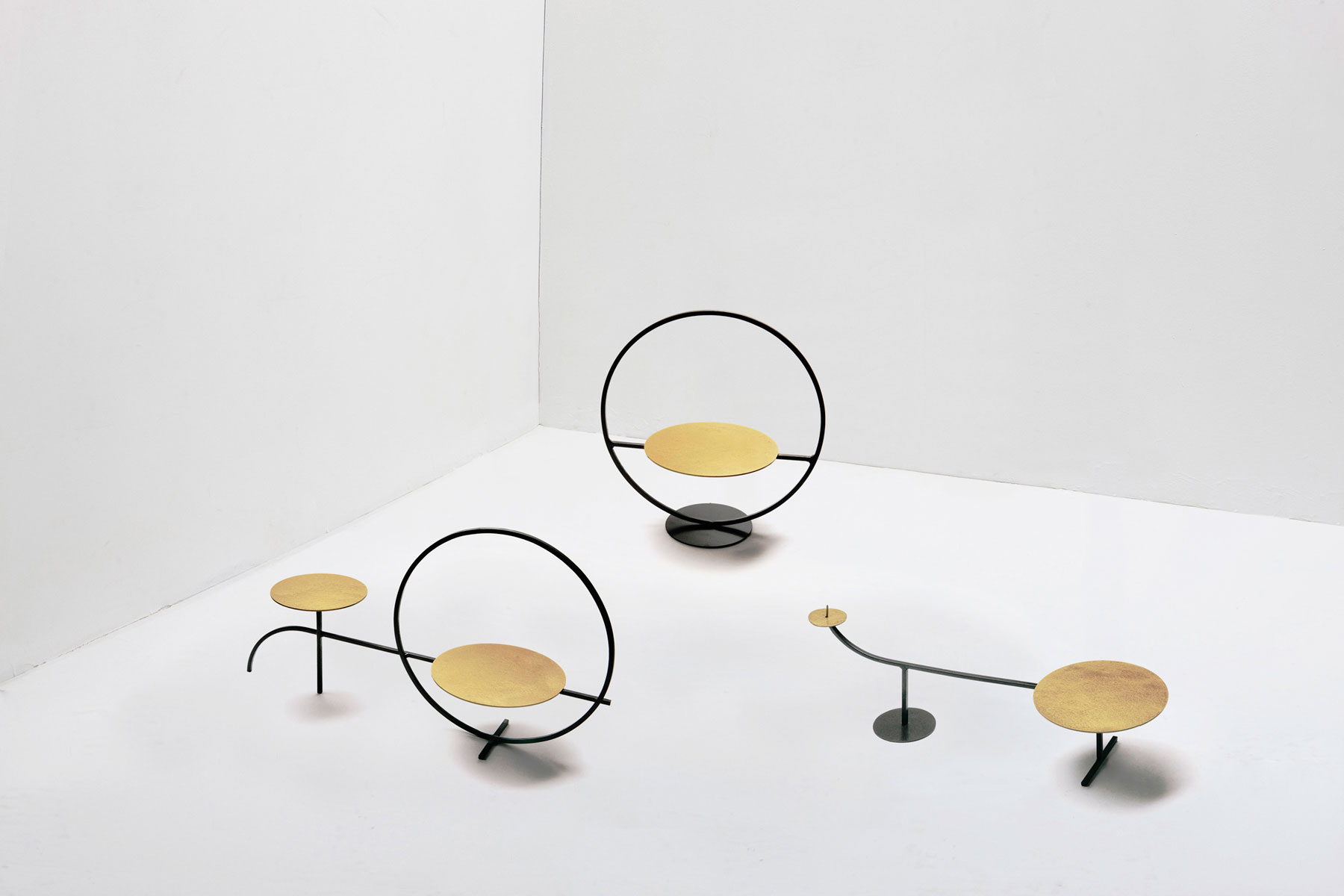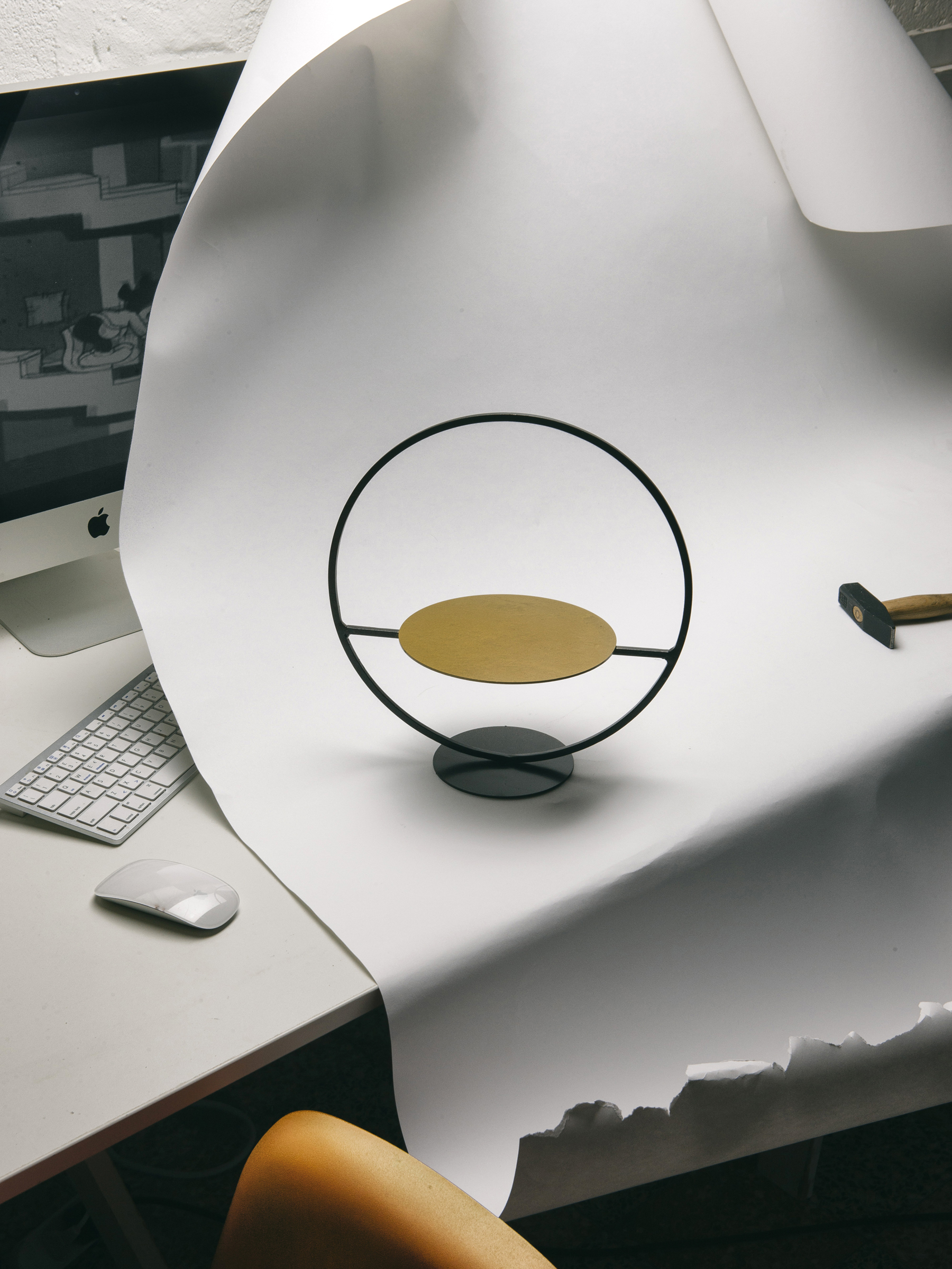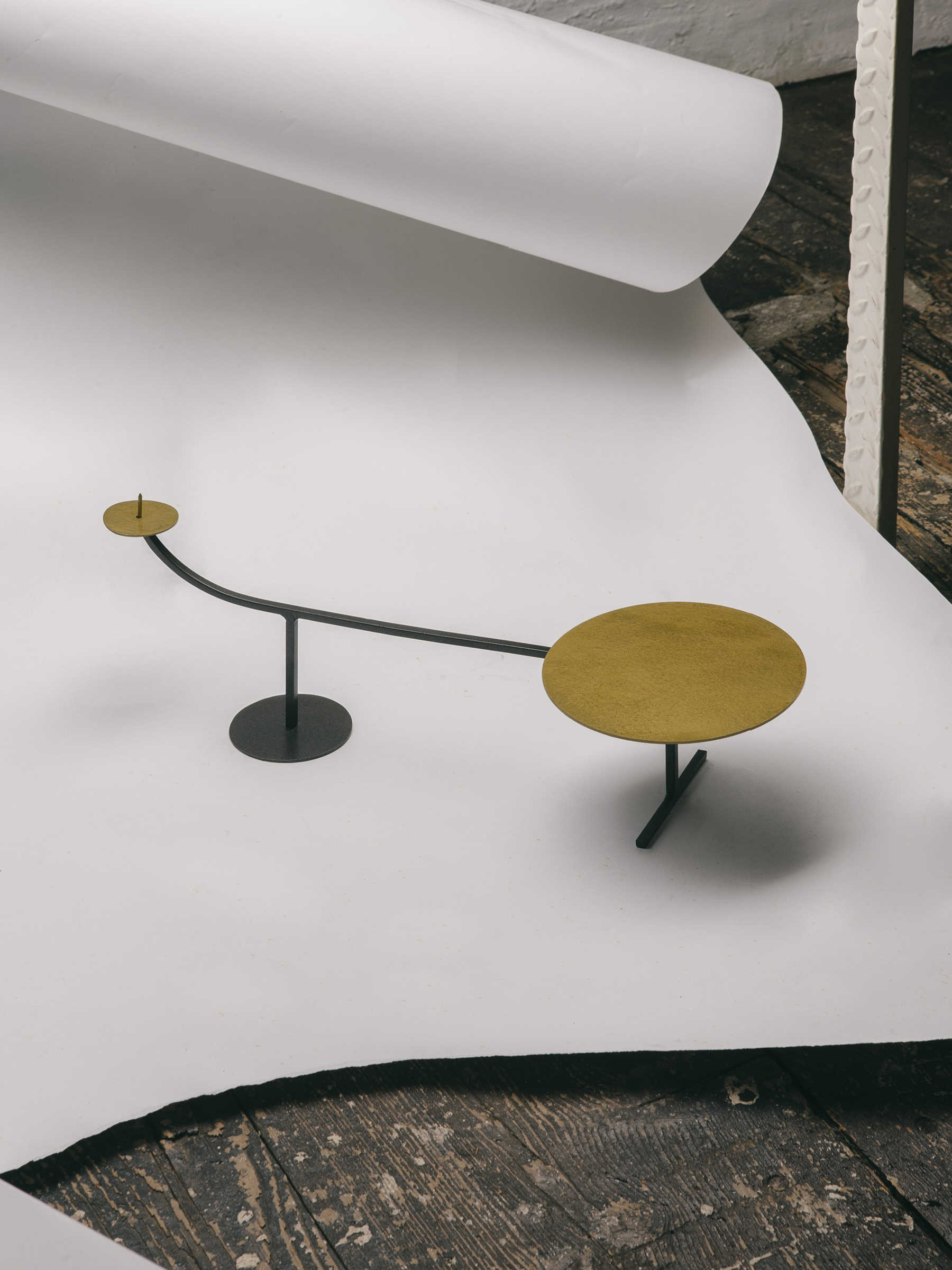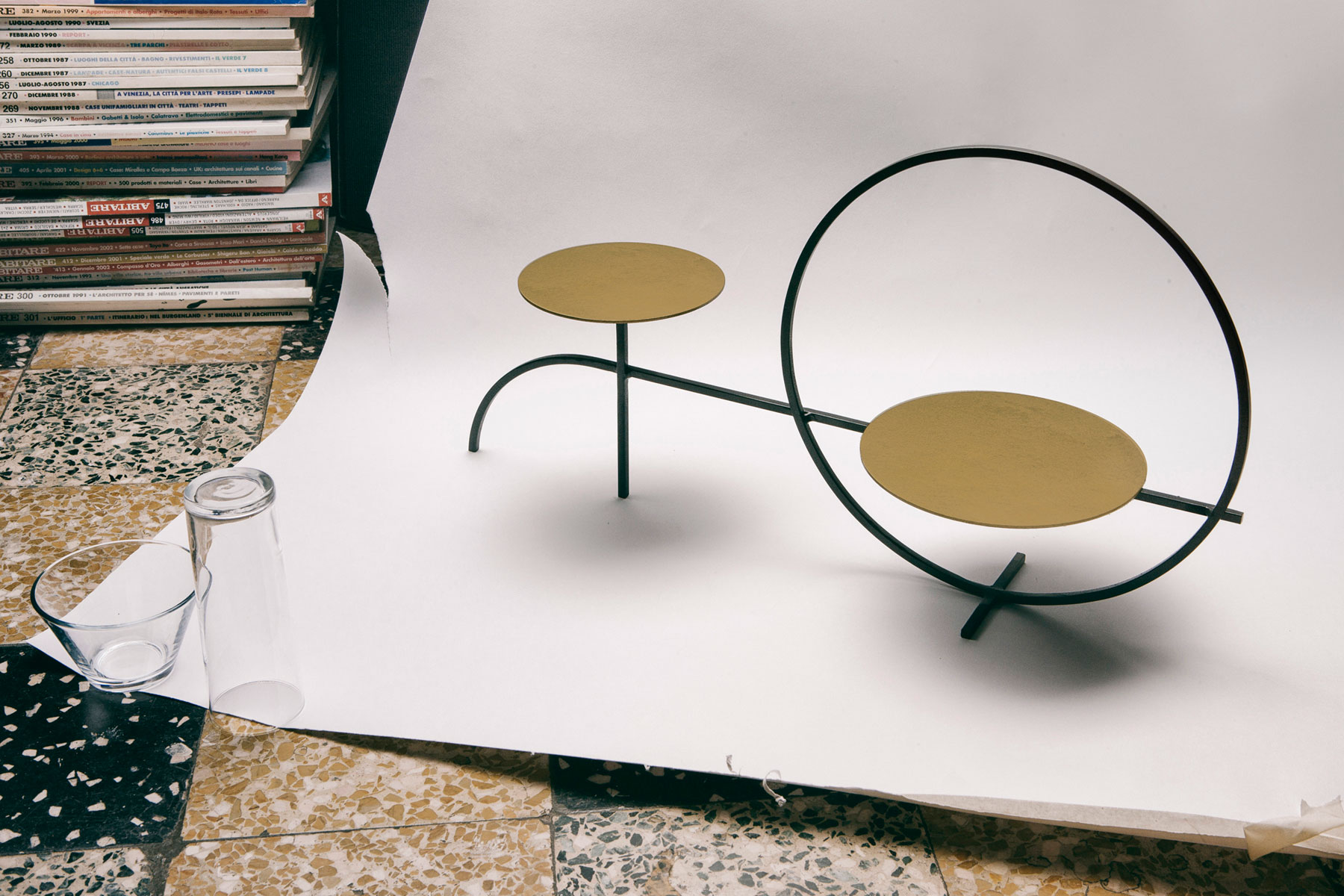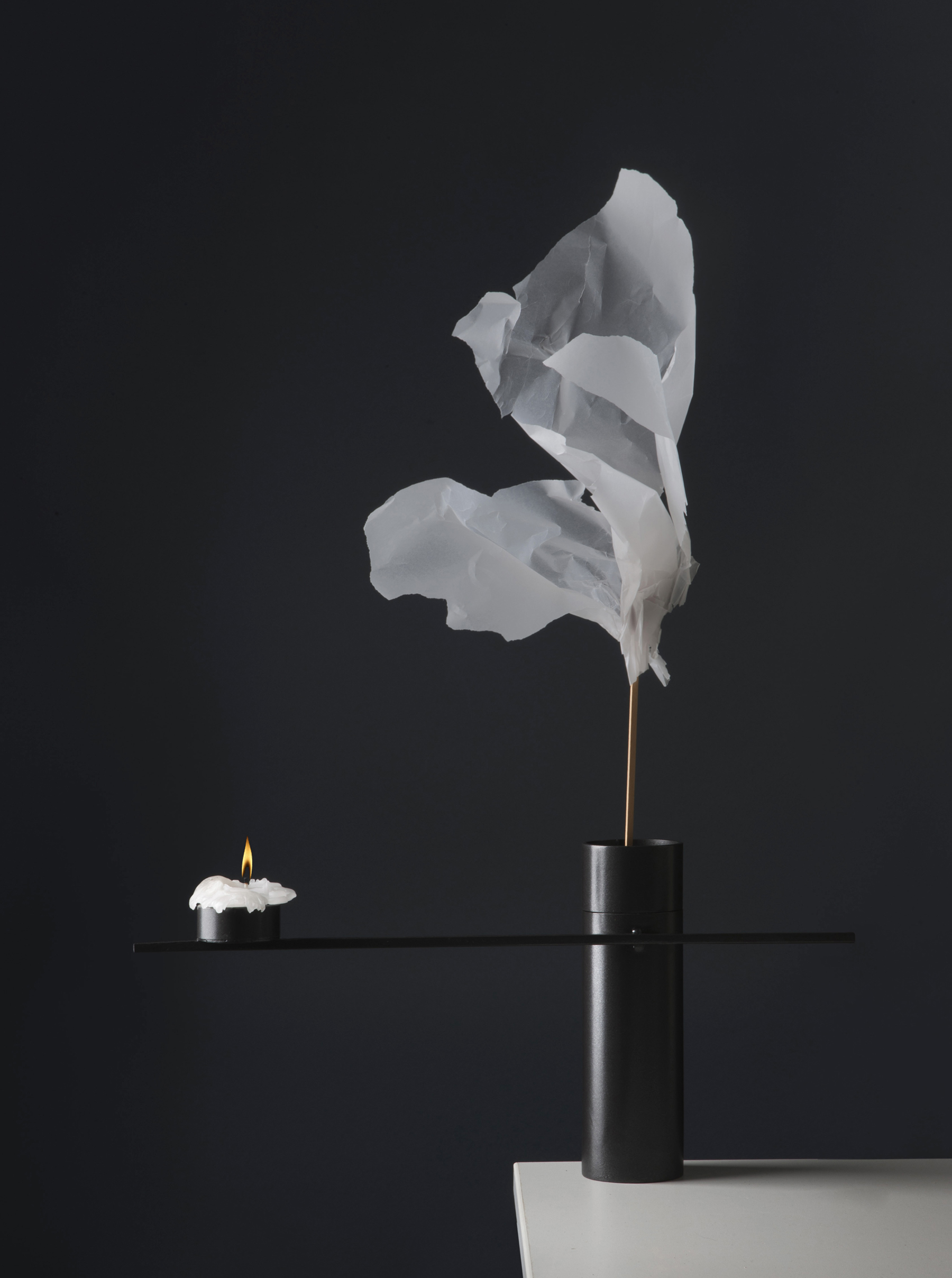 Playing with the intersection of geometric shapes, lines and circles define solids and voids in a light balance of signs. Lines give shape to a collection of centrepieces with an elegant taste and a light sign, reminding us the convivial theme of taste and pleasures of the table. The gold finish of the almost suspended discs enhences the minimal design of the metal objects. Nature is the leitmotiv that leads Matteo Tosi's mindset from the 2017 Fuorisalone to the 2018 Fuorisalone which ends up in a small vase, a kind gesture that winks to past times. The collection Adelina is named after the designer's grandmother's name and it recalls past times when dining was always an occasion for meeting family and friends.

This collection has been presented at Mari&Co, Via Ampola 18, Milan during the Fuorisalone 2018.
photos by Andrea Basile
Technical Specifications





Dimensions


Table centrepiece with suspended disc

(h.30 x l.30 x d.19 cm)


Table centrepiece with candle holder and suspended disc

(h.15 x l.47 x d.19 cm)


Table centrepiece with suspended discs

(h.30 x l.56 x d.19 cm)


Flower vase with tea light holder

(h.18 x l.40 x d.6 cm)





Finishes


Metal structure painted anthracite grey, plane in copper
Made to order