BELLIMBUSTO

console table
For the 2019 Fuorisalone edition, Matteo Tosi presents a new furniture recalling past habits, rediscovering new roles and relevance in contemporary spaces.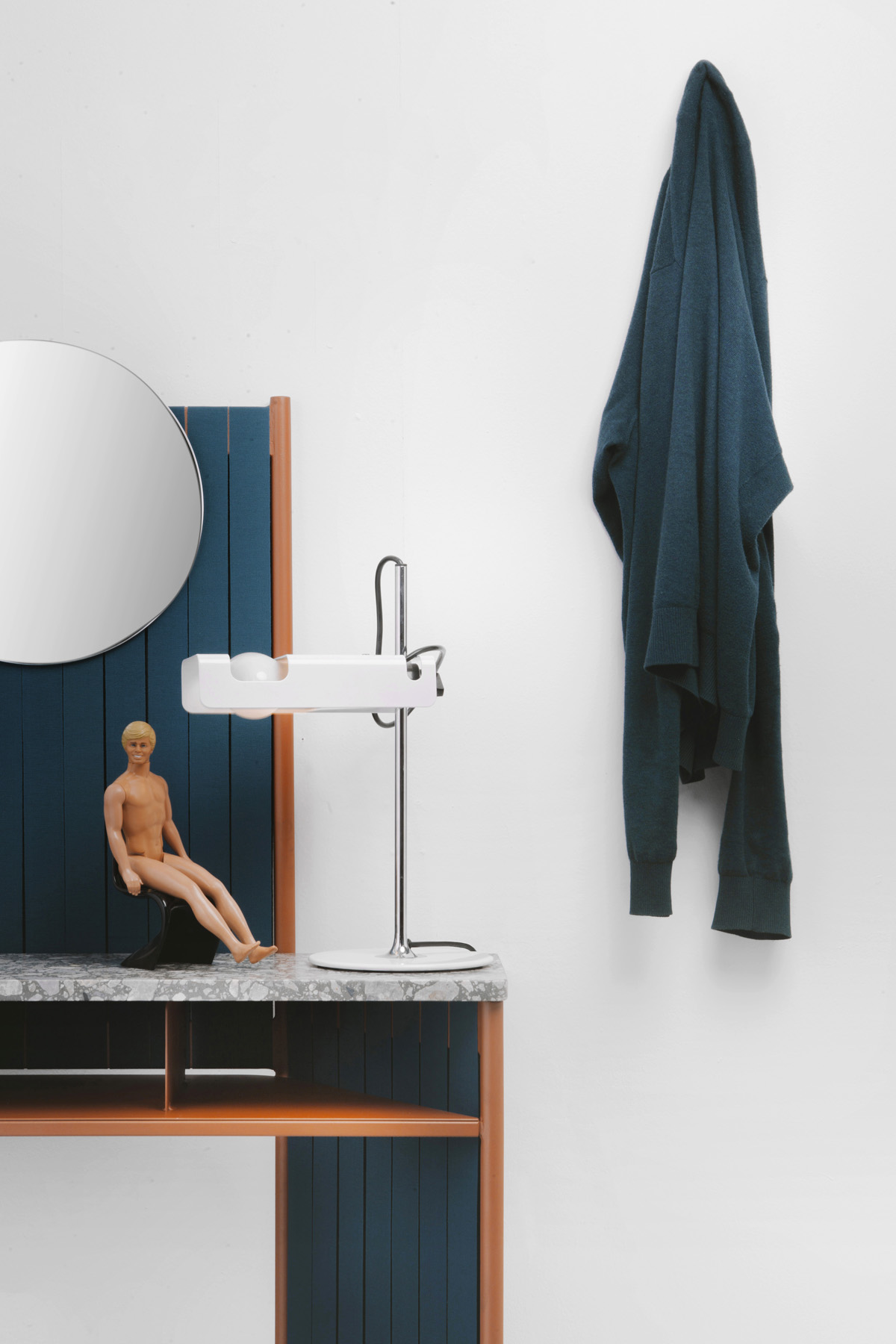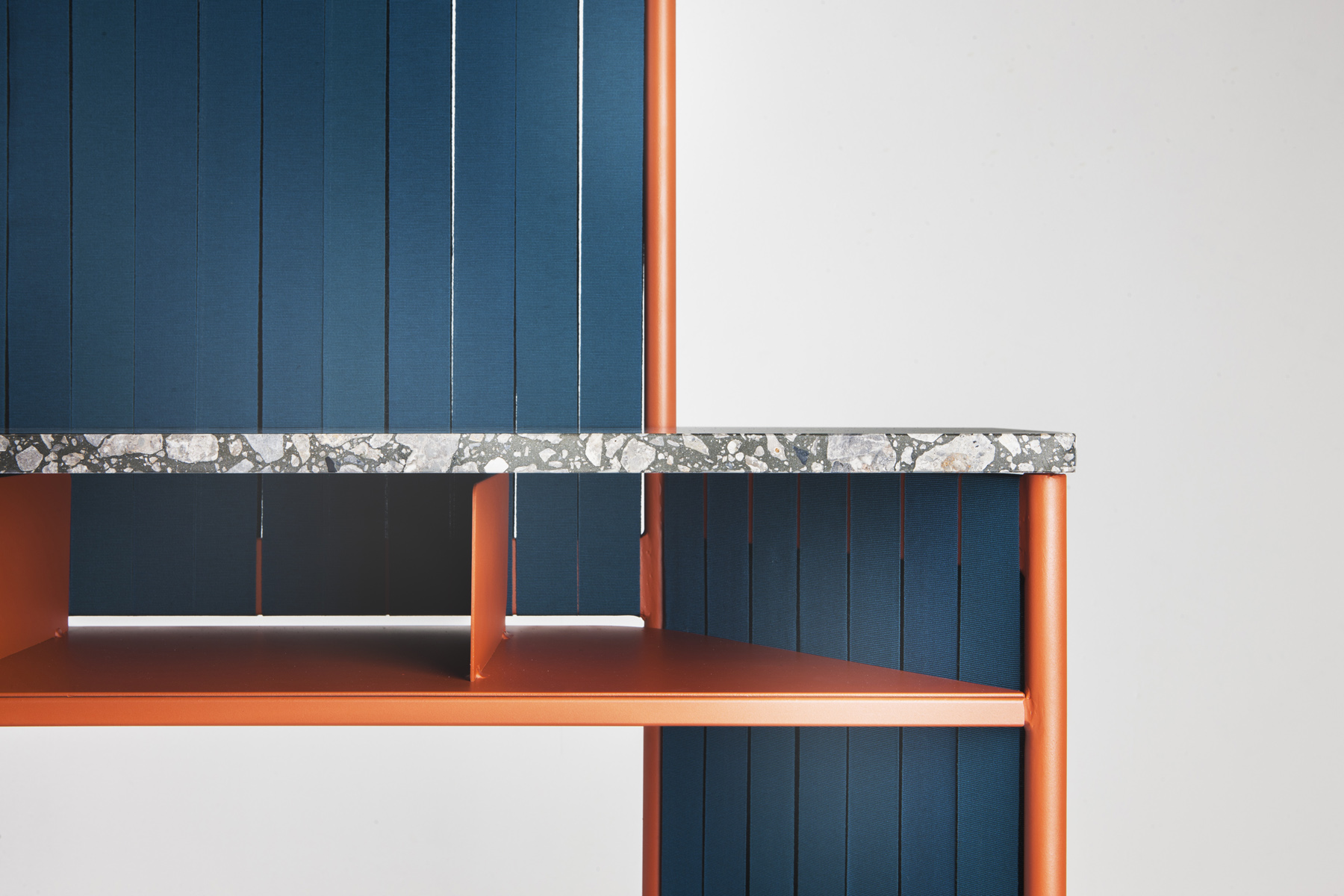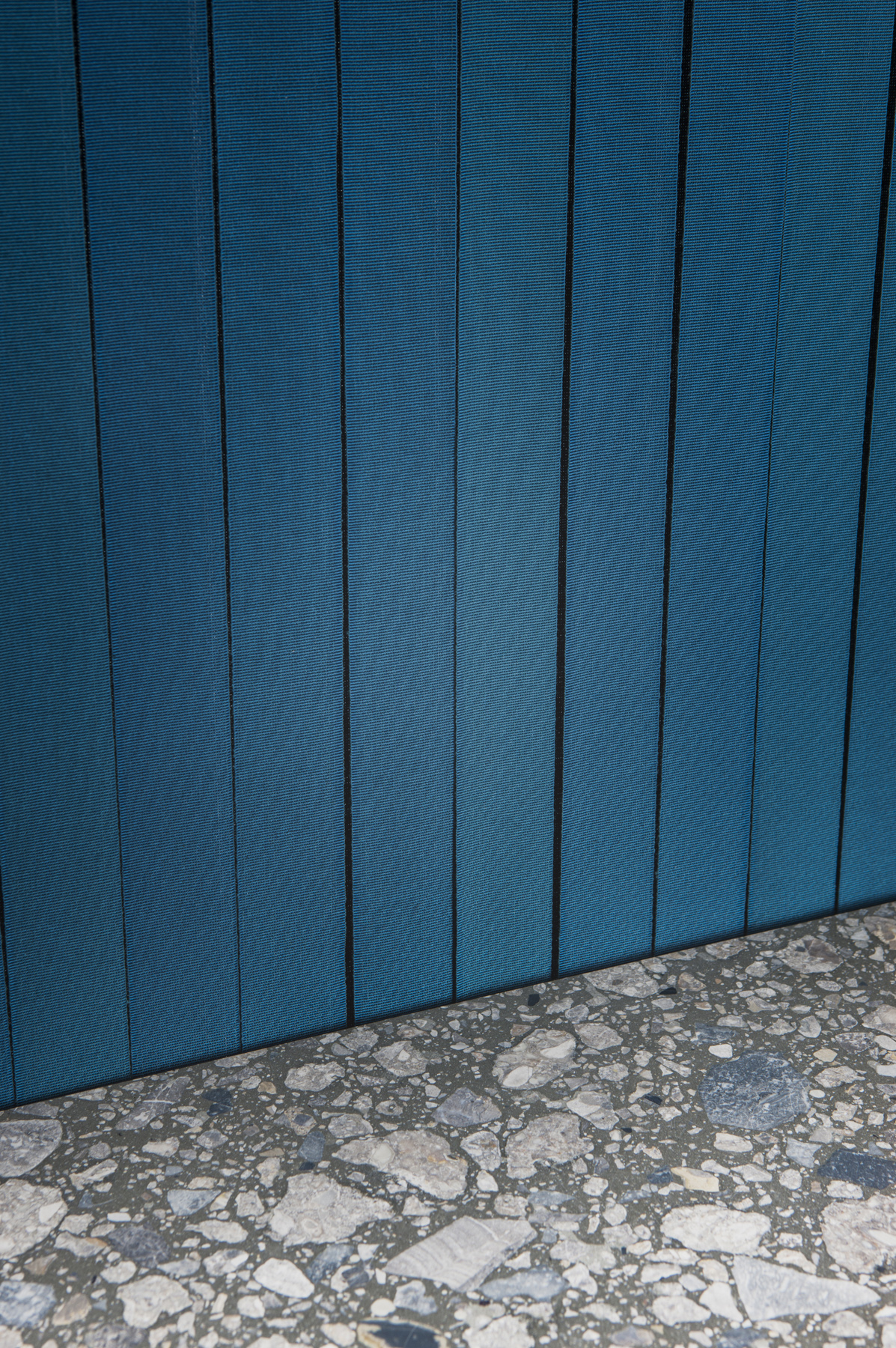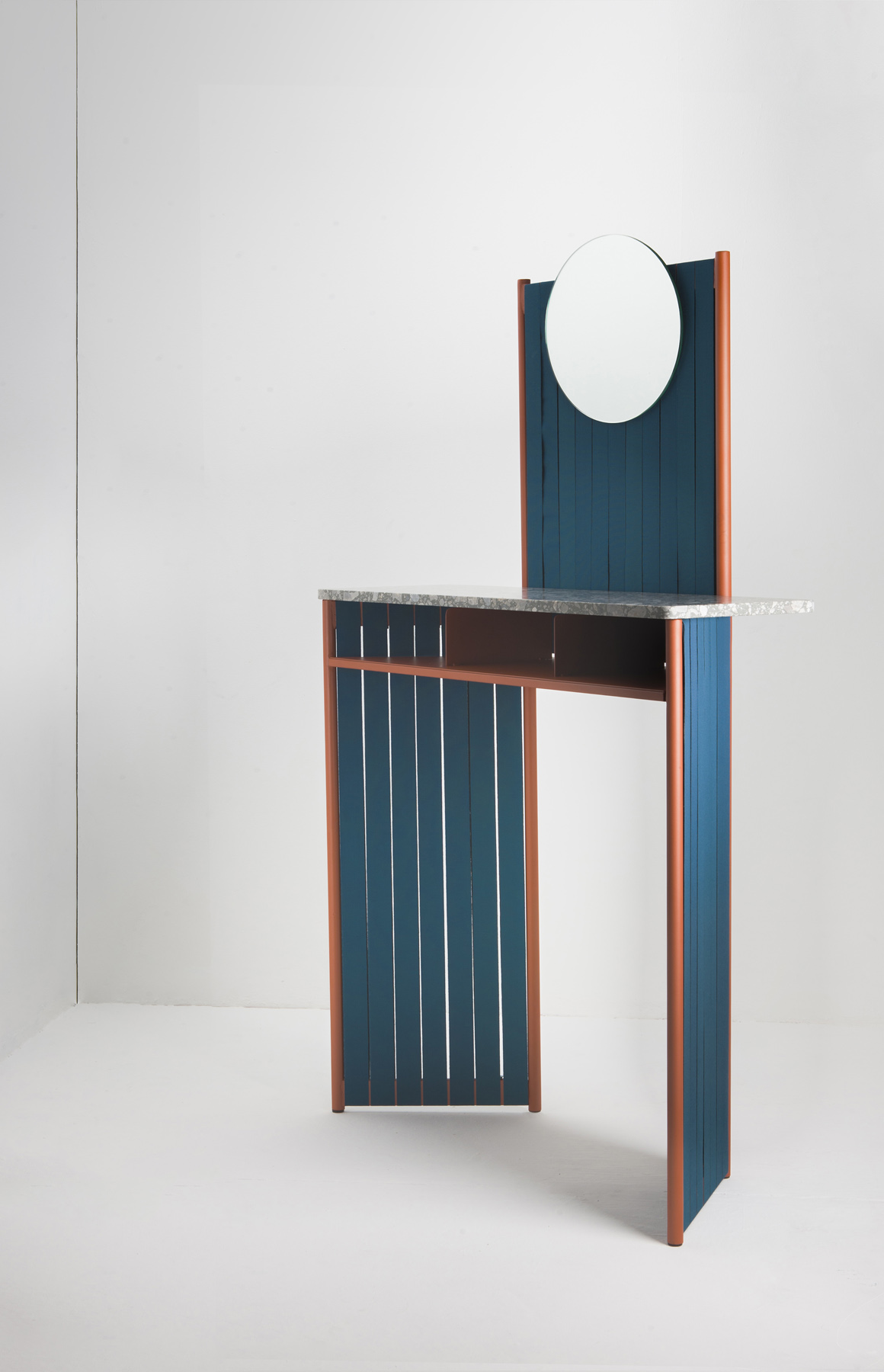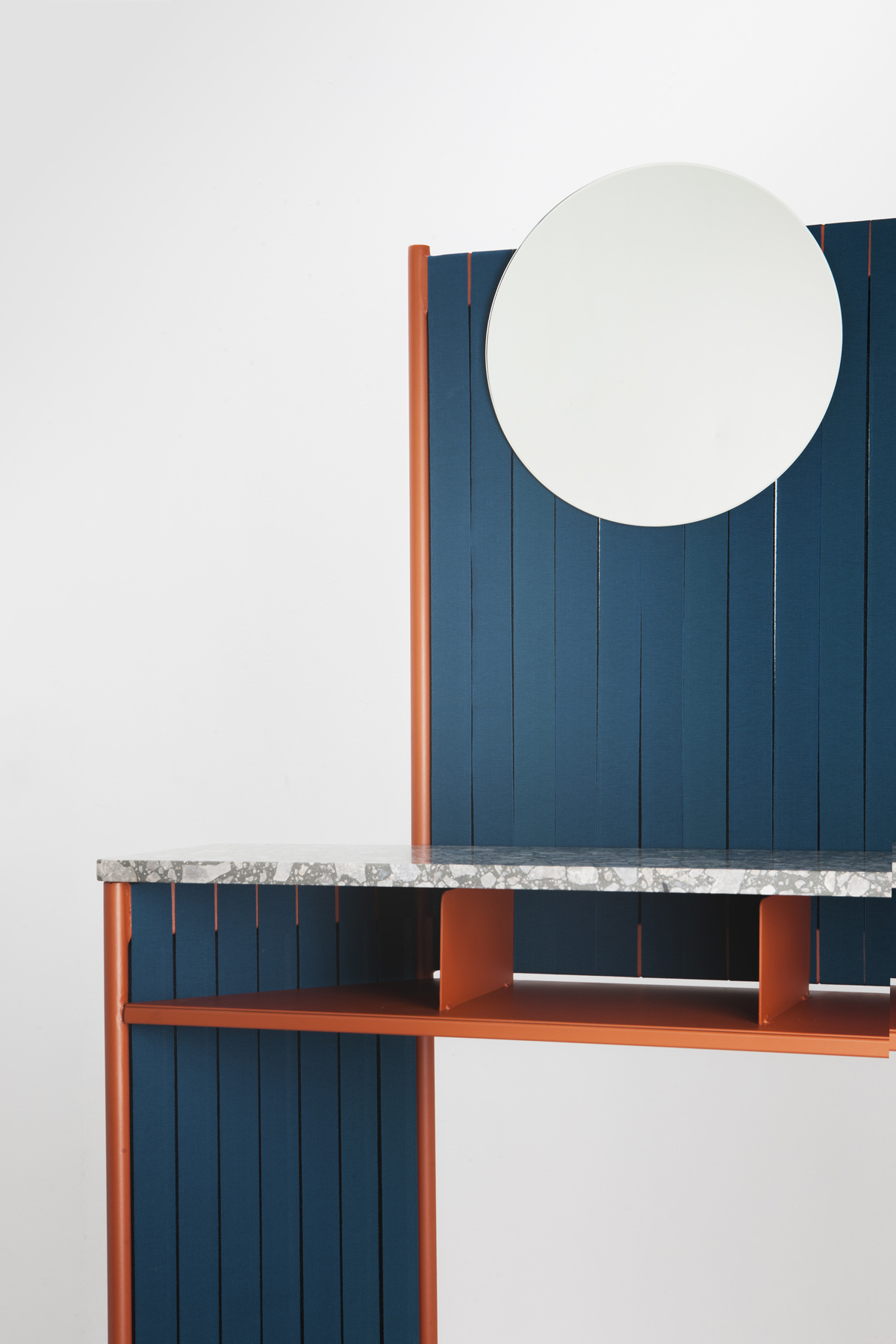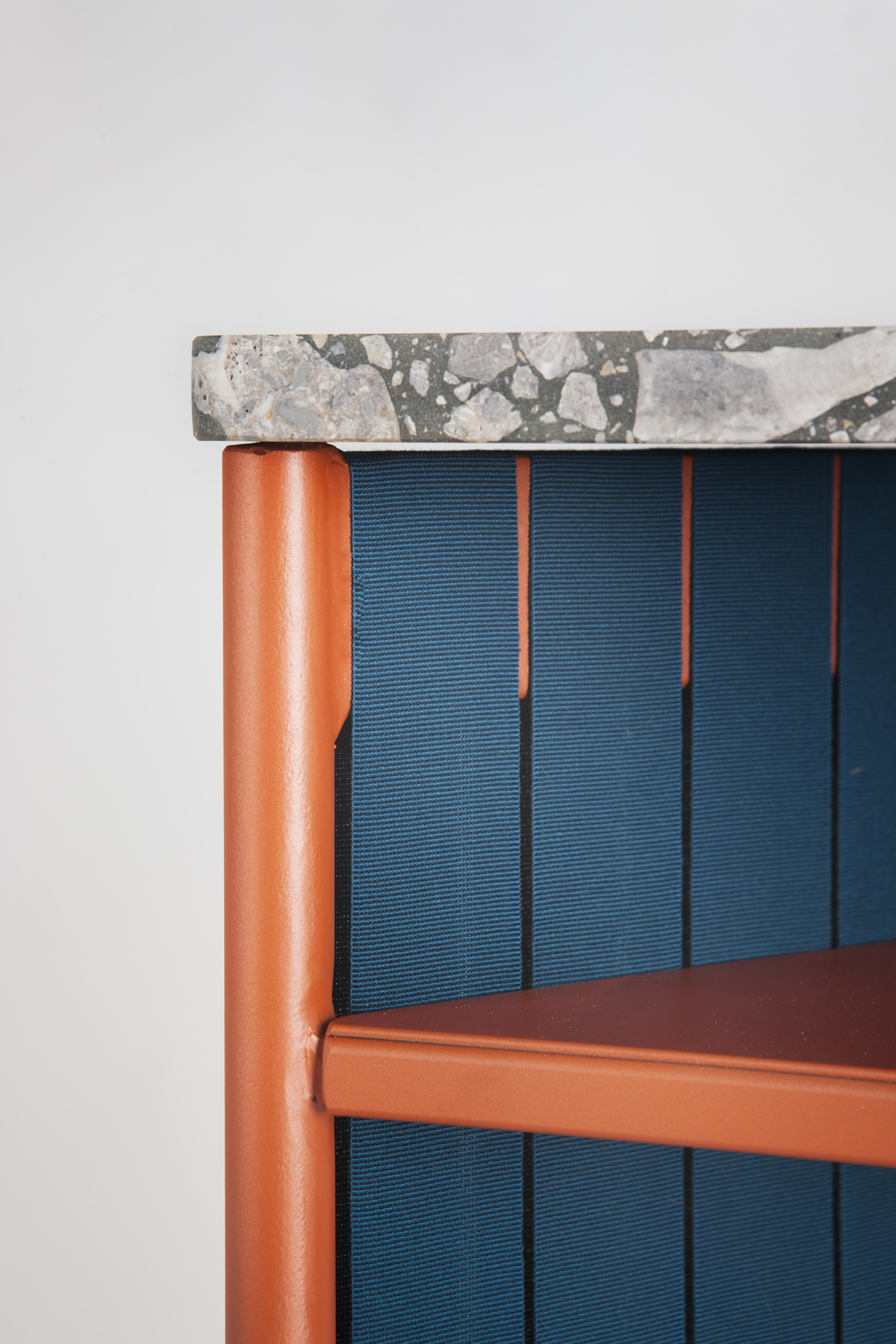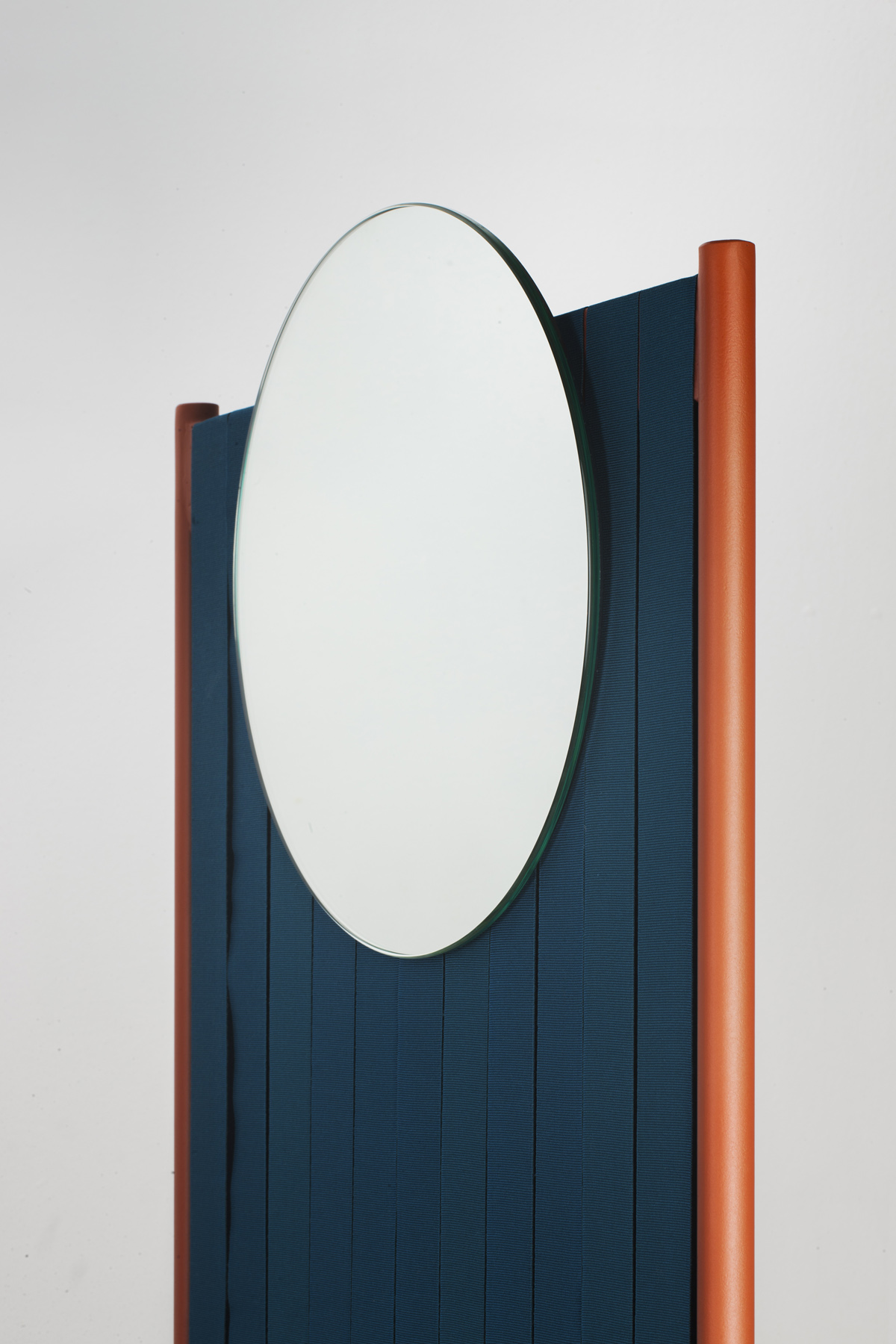 Shapes and materials: these are the basic elements managed o orchestrated by the designer to give life to his new console table proposal. The relation between past and contemporary places in the living area is the recurring theme that leads us from Adelina table centerpieces presented in 2018 to Bellimbusto in 2019. The perlorange color painted iron structure is dressed by petrol blue caneté gros grain fabric belts. This gives shape to a sophisticated object playing with solids and voids. The iron structure combined with fabric belts is embellished thanks to the finish of the tabletop in Tecnoceppo conglomerate and to the round mirror. Bellimbusto has been designed with the purpose of recalling past habits, rediscovering a new role and relevance for the entrance. The meaning of the Italian word Bellimbusto plays with the idea of a proud presence that receives guests and defends the entrance to the house.

This collection has been presented at Mari&Co, Via Ampola 18, Milan during the Fuorisalone 2019.
photos by Andrea Basile
Technical Specifications





Dimensions


Table console

(h.160 x l.91 x d.25 cm)





Finishes


Metal structure painted RAL 2013 perlorange, top in Tecnoceppo conglomerate, mirror and fabric gros grain belts
Made to order