NONTISCORDARDIME'

family of coffee tables
For 2018 Fuorisalone edition, Matteo Tosi presented two self-produced collections of products inspired to everyday life where nature is the leitmotiv: time for making, thinking and nourishing.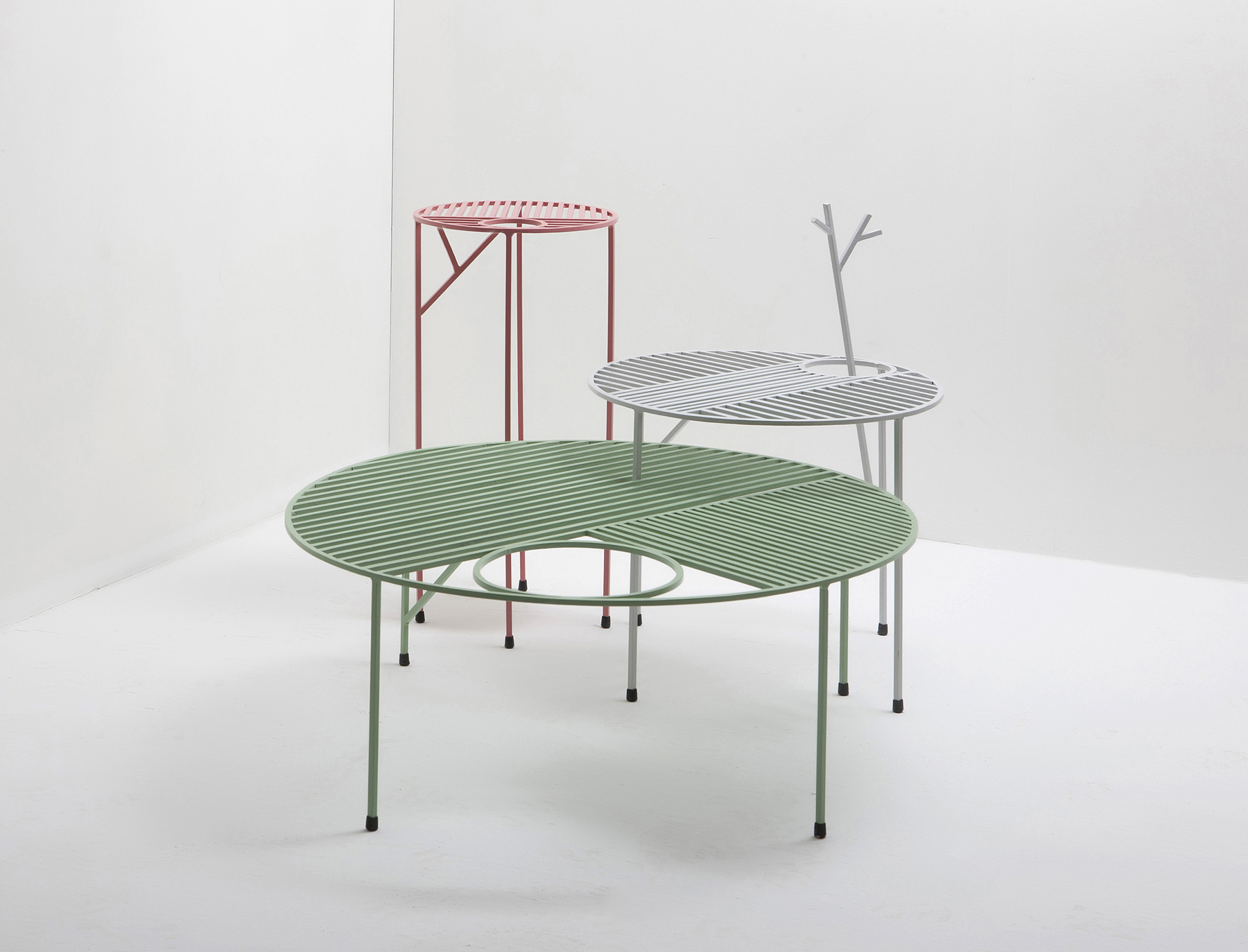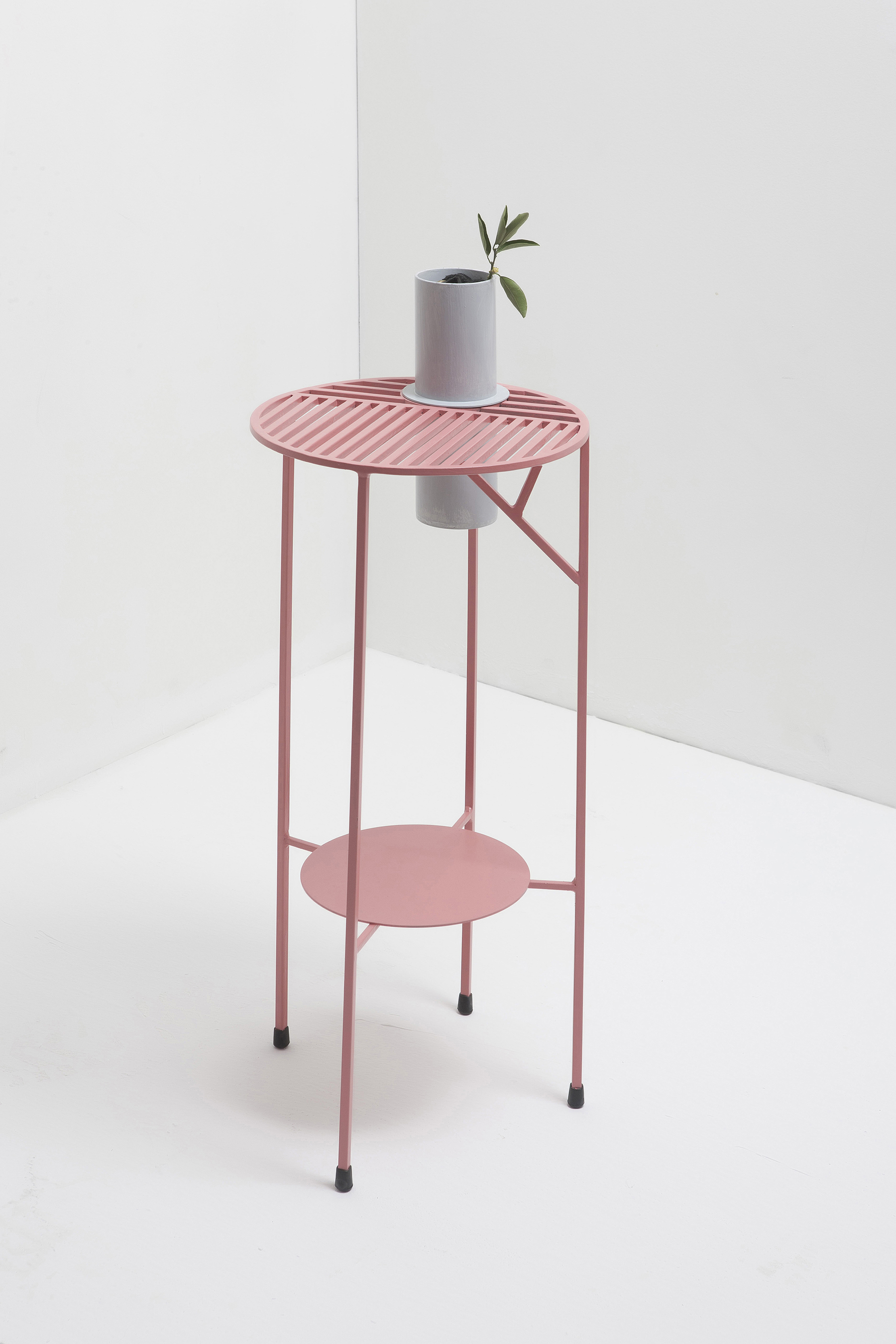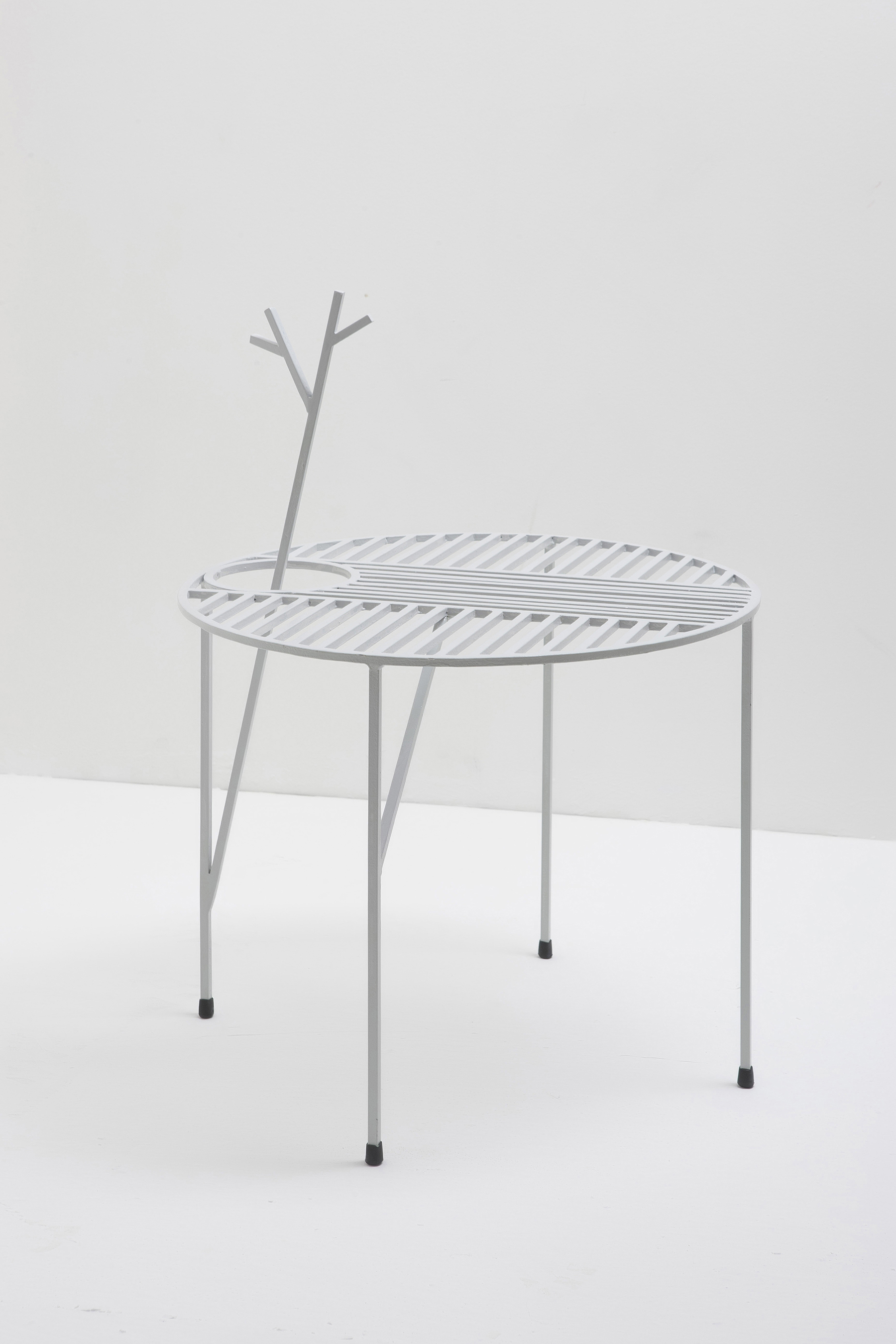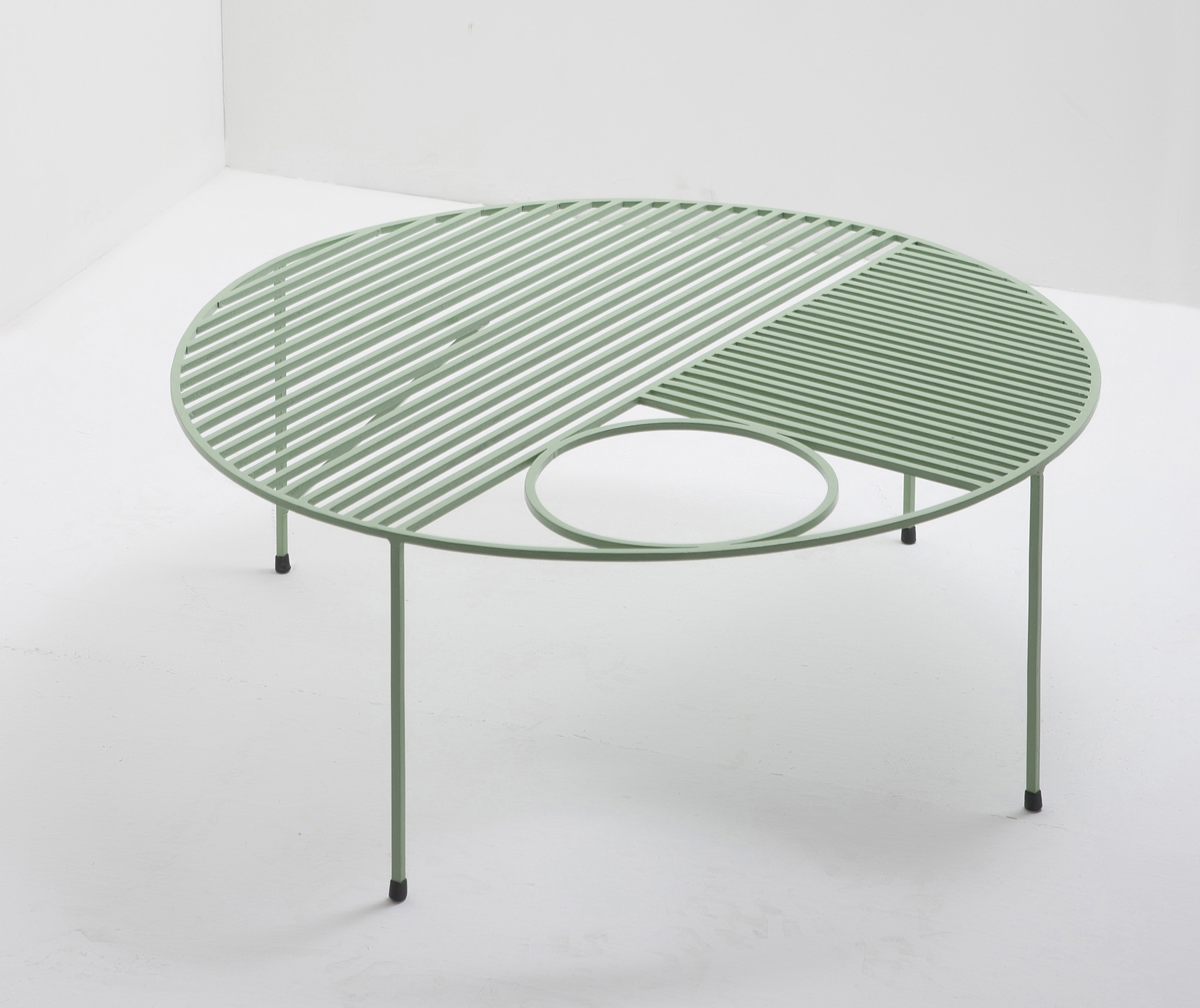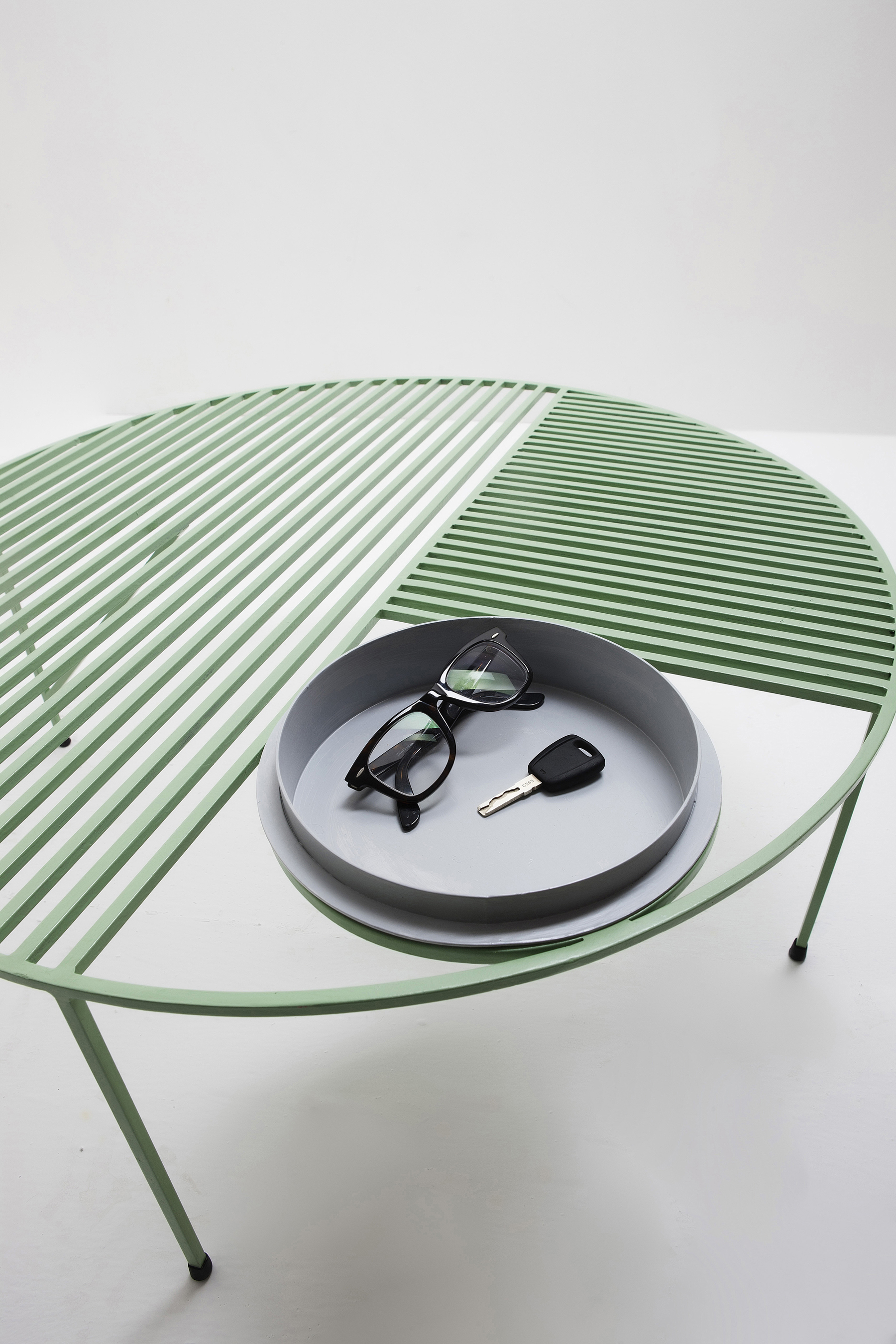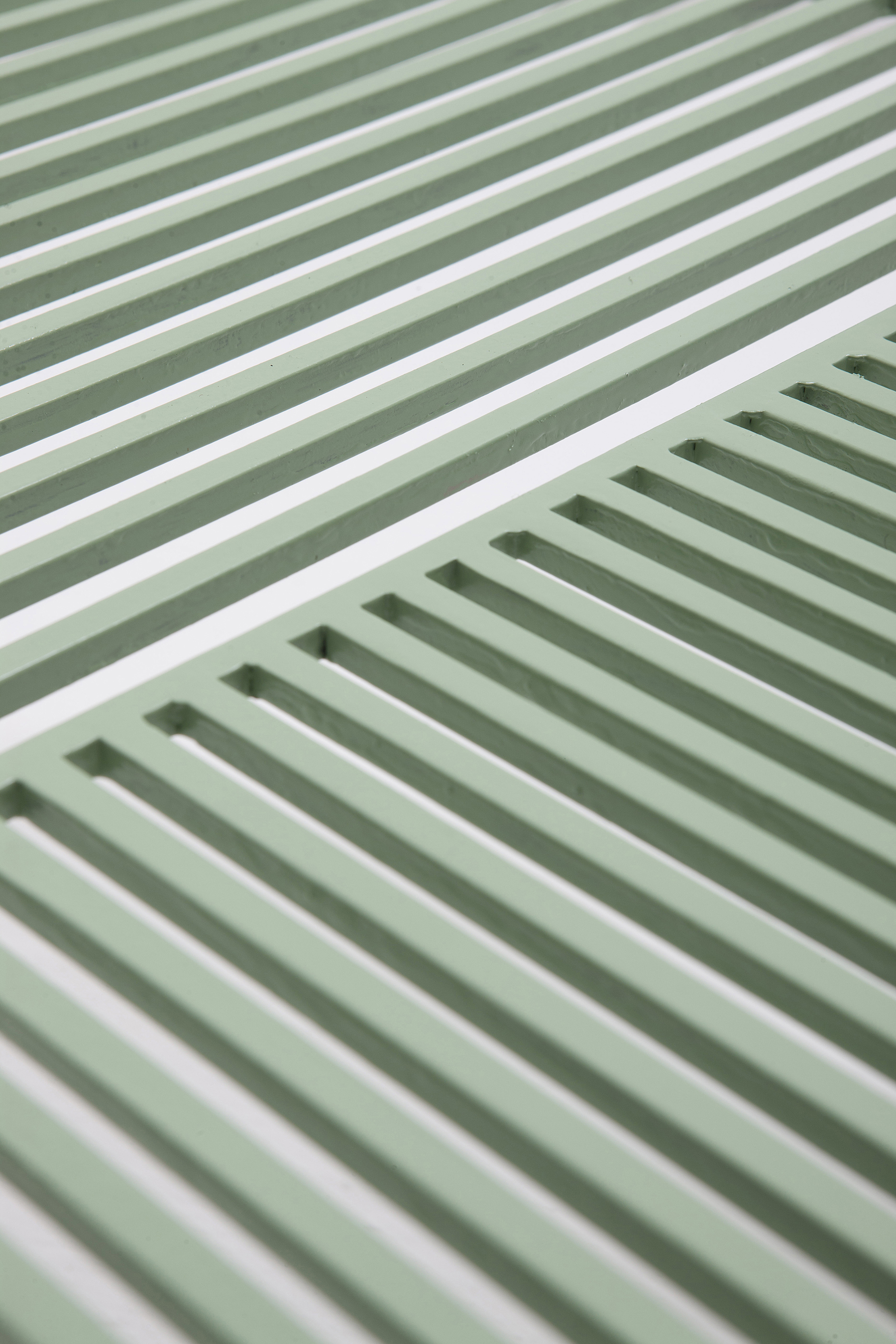 Nature, recurring theme in Matteo Tosi's projects, plays once again a leading role in the collection of tables Nontiscordardimé: a colorful family of coffee tables. The metal elements create a texture on the surfaces that recall the pattern of leaves in symmetric lines going in different directions. Nature is present as an inspiring, stylized and living muse: a vase in one of the coffee tables, a leg becomes a branch/ hanger in the medium-sized table. The color surprises, as a free inspiration from the colors of the flowers. The tables can be combined either overlapping one another or putting them side by side. The fixed structure has additional elements that can be removed: a vase, a bowl creating everyday interaction with the objects.

This collection has been presented at Pause, Via Ozanam 7, Milan during the Fuorisalone 2018.
photos by Andrea Basile
Technical Specifications





Dimensions


High coffee table with vase

(h.65 x diam.30 cm)


Medium coffee table with branch/hanger

(branch h. 70cm, h.45 x diam.50 cm)


Low coffee table with a bowl for objects

(h.32 x diam.80 cm)





Finishes


Metal structure painted in RAL 6021 green, RAL 3014 pink and RAL 7035 grey. Vase and bowl in RAL 7035 grey
Made to order